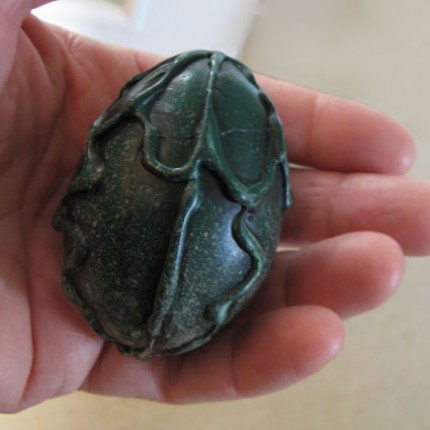 I always wanted to do a egg blowing project, so that I could paint the egg, like I remembered doing as a kid, only when I cam to do it painting the egg was really difficult. Perhaps I remembered wrong, anyhow, this project is much simpler and the effect is amazing, this egg and the red and gold ones I made look like the real thing and they were so easy to make.

4

Comments
jedififer says:




Posted: 19/10/2008 12:45:12 AM

I am tossed up between this one and the one in ur hand (green one). I am not sure which one i like better.

chris says:




Posted: 20/10/2008 6:03:33 PM

Thank you, yes the gold one does look really nice, but the green one looks more organic.

OhAllison says:




Posted: 2/8/2008 7:42:51 AM

Those are some awesome eggs

chris says:




Posted: 20/10/2008 6:03:53 PM

thanks I'm glad you like them