Harry Potter is all done. Of course there are rumours of an eighth book and the fact that we still have two films to go (as the last film will be split into two). It's going to be a long summer, but November will come round soon enough and the bitter sweet joy of seeing another HP film will be tempered by the fact that there is definitely only one more after that. Nevertheless, while you wait, there's always more than enough magic in the air for you to recreate events at Hogwarts, the Burrow or the Ministry of Magic, by making your own models of Hogwarts wizarding paraphernalia.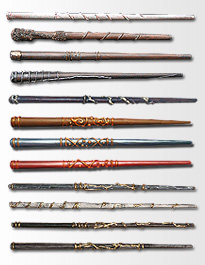 Homemade
wizard's wands
,
Golden Snitches
, or beautiful writing
quills
and loads of other Potteresk things are all here, ready for you to download on dadcando.

Even if you're just a muggle and have had enough of Harry Potter, there are plenty of other magical fantasy stories to keep you interested in the Magical Art of Making. All the Chronicles of Narnia are all being turned into films, as are the stories of Lyra in the books of His Dark Materials trilogy. Whenever we see interesting things in these films and stories, we will bring you them as best magical fantasy craft projects, so that you can turn your hand to
making magic
, and conjuring up some really cool stuff to amaze your friends.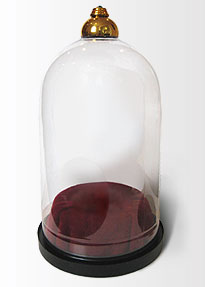 Now you can make your very own
Victorian Domed glass display case
, from a 2 litre soda bottle, to display all your favourite projects and artifacts really beautifully. With our simple instructions, the results of just an afternoon's making will be really cool, good enough to be film props in fact, and better than anything you can buy, because you made it yourself.
Or why not make a beautiful writing quill from either a hippogryph, phoenix or snowy owl feather . And because no quill would be complete without its own ink pot, there are also some easy to follow instructions and printables, for making the most fantastical, magical Ink-pots.