This is your guide on how to easily make your models look great using a few simple tools and supplies. If you get the right glue and paint, then you can make a fabulous model out of more or less anything.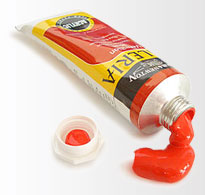 Here are few tips about getting the right stuff, so that you wonít be wasting your time waiting for rubbish glue to dry or paint that doesnít

cover the surface properly. One of the things that frustrated me as a child was the rubbish stuff we kids had to use when doing any kind of craft work.
Professionals and art studios use a whole range of proper graphic products: Performance glues (
hot melt glues
,
double sided sticky tape
, and
Spray Mount
), really sharp knives (
scalpels
), dense (
permanent markers
and lightweight but stiff mounting boards, (
foamboard
) that are now all available cheaply on the web or every in DIY shops,

and all make it possible to make more or less anything and make it look superb. So really there is no reason to waste the valuable time you spend with your kids trying to make things using feeble glues that take forever to dry, felt pens that rub off on your hands, or useless cardboard that doesnít fold right. Get a few nice bits and pieces and make your place an Aladdinís Cave of wonderful making and doing things.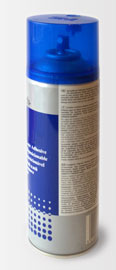 The idea of making things with or for your kids is that you work on these projects together. For some of the more complex ones you will be doing most of the work, but as long as they are participating then they are learning and getting confidence from seeing how to solve problems and follow a plan. Some of the projects especially the paper folding and maybe even the easier pompom ones are suitable for children to tackle on their own, but whatever their skill level they should never be left alone with potentially dangerous equipment.

Craft knives and scalpels are very sharp
and should never be used by a child, or left unattended where children are making stuff.
Glue guns get very hot and the melted glue is not only very hot but also very sticky
. Children should not be allowed to use a glue gun unsupervised and if they are using it under supervision they need to be shown which bits get hot and learn how to use the glue without getting the hot melt glue on their fingers.

If a burn occurs get the glue off the finger as quickly as possible and run under cold water for at least five minutes. Turn your glue gun off after using it and put it to the back of the work surface out of reach, while it cools down. Make sure the wire isnít trailing anywhere that might get tripped over. (All sounds like common sense, but we have had every type of minor accident!)
Superglue (cynoacrylate) sticks skin together permanently
. In the hands of adults this
feature
can be tricky, in the hands of children superglue is downright dangerous and children should never be allowed to use it under any circumstances.
Permanent markers are just that; permanent
, and will mark clothes, permanently, best to wear old clothes or an apron when doing painting and using permanent markers. They also mark table tops and carpet rather nicely and will bleed through one layer of normal paper to mark a table top underneath, so always put down another sheet of paper under your work, if using a marker to draw on paper.